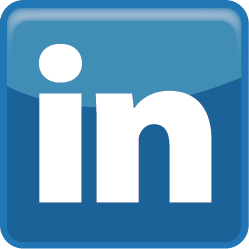 Quest Diagnostics Employer Solutions has launched a LinkedIn page to post insights and resources on workplace drug screening. You'll find everything from the latest trends in employer practices, legislative issues, timely news updates, and topics relevant to the drug testing industry. We'll also keep you up to date on the latest advancements in drug testing products, quality assurance programs, like pre-employment screening with hair and the latest point-of-collection options for instant drug testing. Our goal is to provide a consistent stream of content to inform your decision making.
Our new LinkedIn presence makes it easier than ever to stay up to date and share the insights from our leadership team and drug testing experts. LinkedIn has provided an ideal resource where you can share or comment on events, discussions, and issues that are relevant to your organization and employees.
As a national leader in workplace drug testing, we're committed to providing the information employers need to make confident and intelligent decisions about drug testing programs and policies.
If you're already a LinkedIn member, sign in today and follow our company page.
If you're not a LinkedIn member, we encourage you to sign up now and take advantage of this vital community. We look forward to exploring the future of employee drug screening with you.
For more information about drug testing, visit our website.