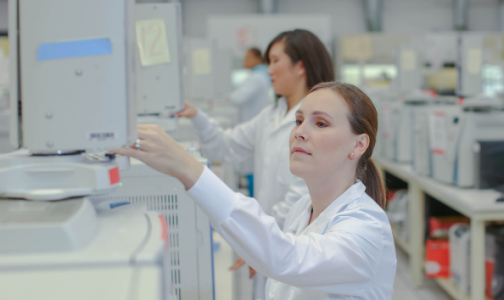 As a leader in the drug testing industry, we diligently focus on our laboratories and our testing processes. We train our teams to be efficient in their roles as tests move swiftly throughout our labs. We track the status of every specimen from the moment it arrives into one of our SAMHSA-certified laboratories. We ensure that we perform every drug test on state-of-the-art instrumentation and equipment. We also report accurate, timely results and detailed drug testing program analysis to all of our clients.
Continually adjusting, refining and improving our processes and solutions is something we are committed to doing. While some of these enhancements include significant modifications like new test panels, other changes are more minor, and while important, they can be easily overlooked. Here are a few examples of some recent modifications that we implemented after listening to feedback from our clients:
Benzodiazepines. Our benzodiazepine panel  has expanded from six to seven drugs with the recent addition of the drug Triazolam.
MDEA (also known as "Eve"). Changes to the regulated testing program in May 2010 added MDEA to the federal-mandated panel. All of our drug testing laboratories now report a standard test and confirmation that includes MDMA (ecstasy), MDA ("Adam") and MDEA.
Reporting. We standardized all of our unit codes to reflect the drug testing methodology without the instrumentation noted. For example, the unit code on your report will now simply feature the language "MS or MS confirm."
Ongoing improvements to our laboratories and drug test reporting are all part of our we're there commitment.
For more information about drug testing, visit our website.