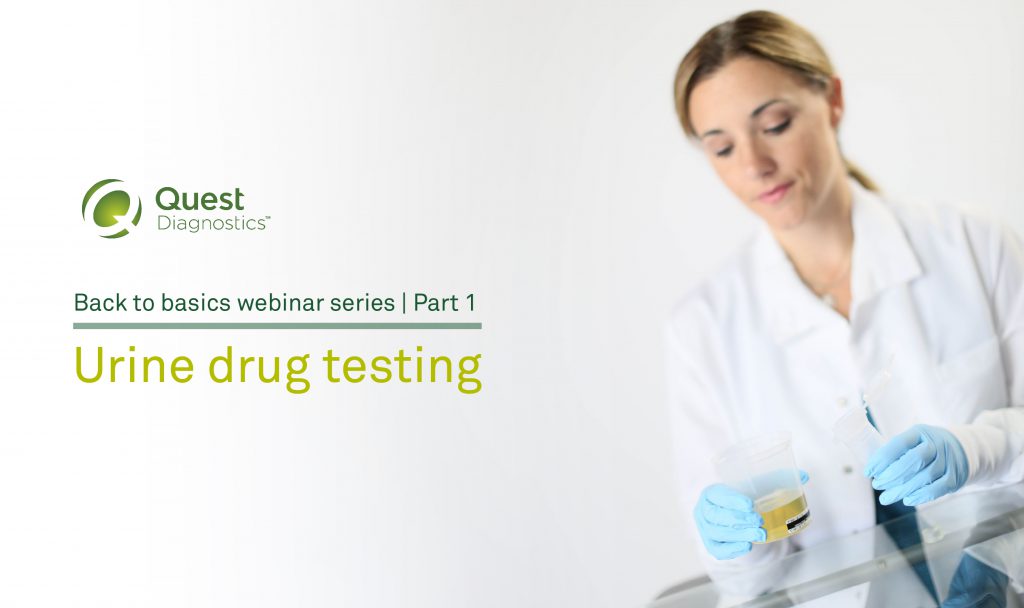 Drug testing can be complicated. Much like a baseball player, you must learn the fundamentals of drug testing to execute a successful, drug-free workplace program. No one hits a home run the first time up to bat. Whether you are a drug testing rookie or a veteran, it's important to understand the benefits of different specimen types and what test type fits the unique needs of your workforce.
In our upcoming webinar series, Back to basics, we take a closer look at the three most common test types for drug testing offered by Quest Diagnostics: urine, hair, and oral fluid. Mark Haworth, Certifying Scientist, and Charlie Sullivan, Director of Collection Services, discuss urine drug testing in our first episode and answer common questions about the most commonly used drug test specimen type: urine.
This webinar will discuss:
Detection windows
Laboratory screening and confirmation testing
Cutoffs and drugs tested
Urine drug test collections
Ways to deter urine drug test cheating
Trends in urine testing from the Drug Testing Index
Register today to attend this webinar at 2:00 PM CST on February 20, 2019.
For more information about drug testing, visit our website.