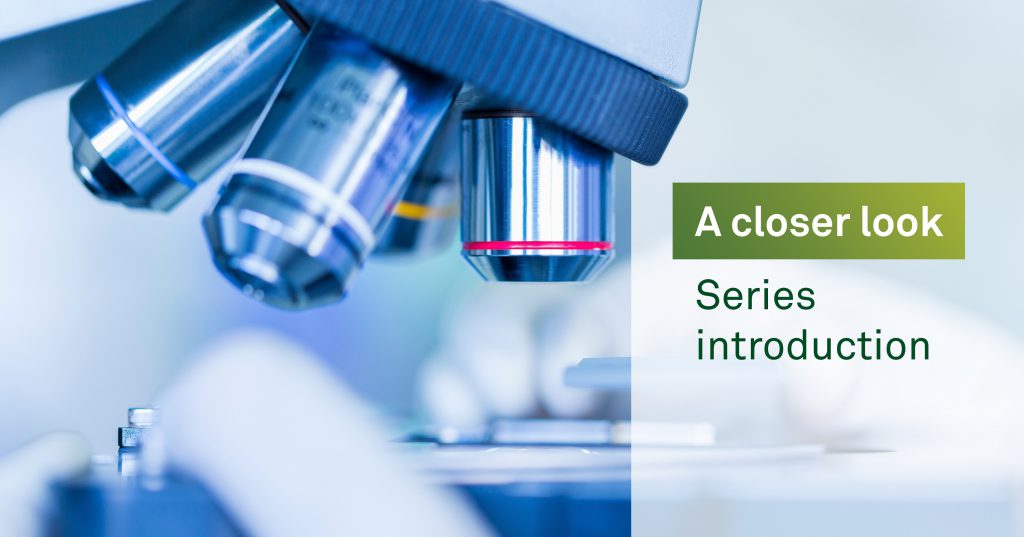 A new year brings new beginnings. That said, we are excited to introduce our new blog series called A Closer Look. The purpose of this series is to simplify workplace drug testing by presenting expert perspectives and information about drug testing that will demystify processes and enlighten you on related topics.
Recently we published our blog, A Closer Look: Unit Codes and their purpose, with the same intent: to inform our readers about the details involved with workplace drug testing. The positive response to this initial article inspired us to explore other topics such as specimen validity testing, random testing program management, and electronic Custody and Control Forms, or eCCF.
As a leader in the drug testing industry, we credit our success in part to our commitment to educating and being transparent with our customers. We want to answer your questions, help to optimize the effectiveness of your drug testing program, and give you greater insights into testing-related topics. Ultimately, we want you to know the ins and outs as well as we do.
If you have questions, if there are topics you think deserve a closer look at, take a moment to let us know.
For more information about drug testing, visit our website.