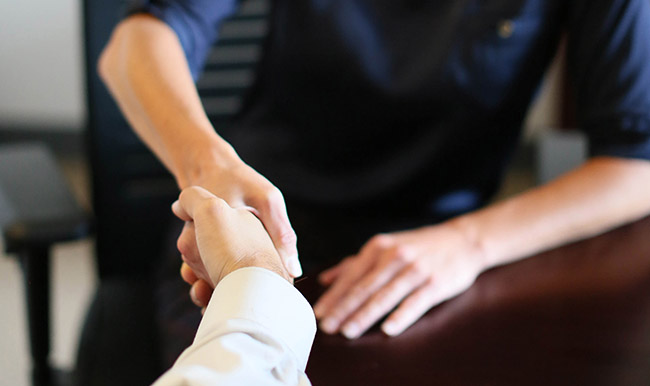 For many of our employer customers, drug testing is relatively simple. They have an account, order a drug test, send a donor to a collection site, use the results of the drug screen to help make an employment decision, call should they need support, and they pay their bills.
As we dive deeper, things get a little more sophisticated. Some employers have multiple accounts based on the locations of their facilities or the types of testing they perform. Some employers order their tests and receive results using online tools. Instead of sending donors to collection sites, some employers perform their own collections or bring collectors on-site. Some employers choose alternative specimen types or customized drug cut-off levels. And finally, some employers resolve their customer service needs and pay their bills online.
Like most things in life, there is the simple, basic option, and then there are nearly endless customizations and complexities available. Regardless of where employers fall along this spectrum of complexity, a common thread that ties it altogether is the fact that the best drug testing programs leverage the communities, training, tools, expertise, and resources made available to them.
At Quest Diagnostics, we work hard and take a lot of pride in the program-improving opportunities we provide. We offer online collection training, an informative blog, ongoing webinars featuring our testing experts, how-to videos, a monthly newsletter, online tools and calculators, social media content, and a robust website. Every day, our customers, prospects, collectors, Medical Review Officers (MROs), resellers, Designated Employer Representatives (DERs), employees, and donors utilize and benefit from the complimentary and easily-accessible resources we make available. Leveraging each of these resources is simple and easy, but for employers or other stakeholders whose workplace testing programs are more complex, there are a number of additional organizations we are involved with who provide resources, information and a network that we recommend you review.
First among them is the Drug and Alcohol Testing Industry Association (DATIA). Joining DATIA is simple and affordable, and the benefits include a quarterly magazine with in-depth educational articles, bi-weekly informational emails to keep members informed of the latest happenings within the industry, discounts on conferences and training, and much more. DATIA both advocates on behalf of the drug testing industry and works to connect and inform its diverse membership.
Another industry association is the Substance Abuse Program Administrators Association (SAPAA). SAPAA membership enables professional networking, education, training, and the exchange of ideas about topics relevant to substance abuse testing and prevention.
The Institute for a Drug-Free Workplace works against anti-drug testing legislation, legalization campaigns, regulations, and misinformation which may unduly restrict employer testing programs. Membership programs are available and grant access to publications while helping support these important advocacy initiatives.
If you are involved in the drug testing process at your company, consider tapping into the resources and organizations mentioned above as you work to broaden your knowledge, enhance your company's drug testing program, and build your network. The required investments of time and capital are minimal and the upside potential might just help you move your drug testing program from simple to sophisticated.
To learn more about drug testing, visit our website.