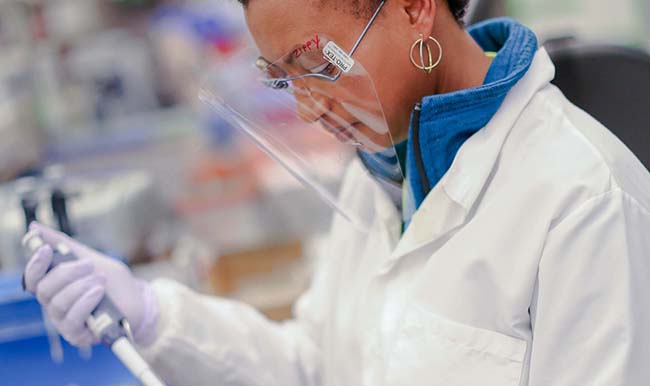 At Quest Diagnostics, we perform more than nine million drug tests annually and every one of those test results can directly impact an individual's livelihood and an employer's workplace safety and productivity. As such, each and every one of the millions of results that our laboratories release have to be accurate, consistent and reliable.
A key component of our reliability and consistency is our laboratory network. We operate drug testing labs in Philadelphia, Atlanta, Kansas City, and Los Angeles. This nationwide coverage helps to shorten the distance that specimens need to travel in order to be tested, and in turn, allows us to report results quickly and consistently. Additionally, all four of our laboratories leverage the same operating system. This allows multi-regional clients to place orders and review results using a single system, regardless of which facility performed the testing. Finally, operating multiple facilities across the country but on the same platform helps to ensure that we have reliable disaster recovery in place. In the event that one of our laboratories is impacted by weather, natural disaster or other infrastructure disruptions, our ability to leverage another facility allows for nearly seamless operations to continue.
Laboratory certifications and inspections are another way to help ensure reliable testing. Each of our laboratories is Substance Abuse and Mental Health Services Administration (SAMHSA) certified to perform regulated drug testing. Inspections accompany SAMSHA and other certifications and are in place to ensure that processes, instrumentation and personnel adhere to critical standards of excellence.
Another indicator of our reliability is the Quest Diagnostics Drug Testing Index™ (DTI.) We publish the DTI as a public service for government, media and industry, and it is considered a benchmark for national drug use trends among employers who drug test. Our broad scope, specimen volume, established processes, testing expertise and accurate, consistent results provide the foundation of DTI data which is relied upon as standard for drug test results and trends.
At Quest Diagnostics, we take client feedback very seriously. While we leverage constructive feedback as a motivator for improvement, we treat positive responses as an indicator that we're on the right track. In our most recent customer survey, more than 91 percent of respondents indicated that they were satisfied or very satisfied with the dependability of the drug testing results that they receive from us. While we took this as a strong signal that our network, systems, certifications, inspections, processes and resources are meeting the majority of our clients' needs, it did present us with a challenge. We gathered our leadership team together to discuss what improvements can we implement to better satisfy the remaining nine percent. You see, our belief is that striving to enhance an already well-performing area is exactly what an industry leader ought to do.
For more information about drug testing, visit our website.