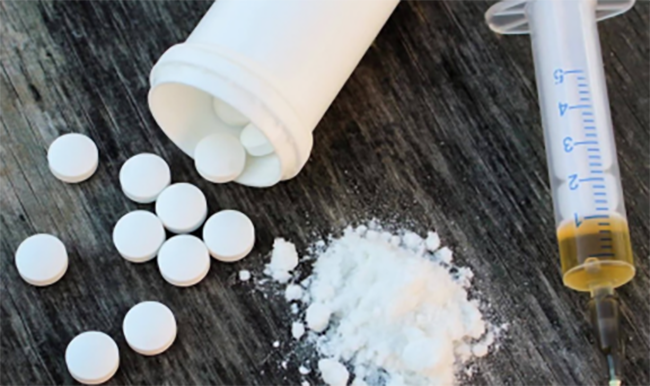 Without the careful monitoring of a licensed physician, opioids can be deadly. The National Center on Health Statistics shows that in 2015 alone, more than 17,000 people died from opioid pain relievers, in addition to the 19,000 who died as a result of their use of heroin and other illicit opioids. In total, the percentage of drug overdose deaths involving opioids (25% in 2015) was three times higher than the percentage in 2010.
The prescription drug misuse epidemic gripping the United States continues to worsen in large part because of the influx of illicit opioids like fentanyl. In even the smallest of doses, fentanyl is a lethal opioid that is 50 times more powerful than heroin. Its high potency increases the risk of dependence and overdose. Physicians prescribe this Schedule II drug to treat patients with severe pain and to manage post-surgery pain. Buyers shopping for painkillers can unknowingly purchase pills made with varying and sometimes dangerous amounts of fentanyl, heroin, and other opiates.
Richard Baum, Acting Director of the White House Office of National Drug Control Policy (ONDCP), calls illicit fentanyl, "an urgent public health crisis" that is compounding the ongoing prescription drug epidemic in the United States. A report from the Centers for Disease Control and Prevention (CDC) found that deaths from fentanyl and other synthetic opioids rose 72% from 2014 to 2015. Overdoses and deaths from this powerful pain medication affect all types of Americans including high profile casualties like music icon Prince in 2016.
In an effort to better understand fentanyl's deadly grip, the CDC interviewed first responders and bystanders in Massachusetts. Seventy-five percent described overdose symptoms such as blue lips, foaming at the mouth, seizure-like activity, and unresponsiveness that came on within seconds or minutes after taking the drug. In addition, 83% of the cases in this research population required two doses of naloxone to revive the drug user. Injecting fentanyl was the most common way (occurring in 75% of the cases) that a person overdosed on the drug
Our government continues to gather data about fentanyl; however the majority of its information sources are limited to drug seizures. A recent ONDCP report showed:
750 domestic drug seizures in 2016 involved fentanyl , representing a 26% uptick since 2015 and 250% overall increase since 2014
33 kilograms of fentanyl were obtained by the U.S. Customs and Border Protection in 2016
58 pill-making machines were seized in 2016
Seizures of fentanyl in direct shipments show purity in excess of 90%
Health officials, researchers, policymakers, and advocates continue to shine a spotlight on fentanyl to protect the public and to build greater awareness of its deadly threat.
To learn more about drug testing, visit our website.