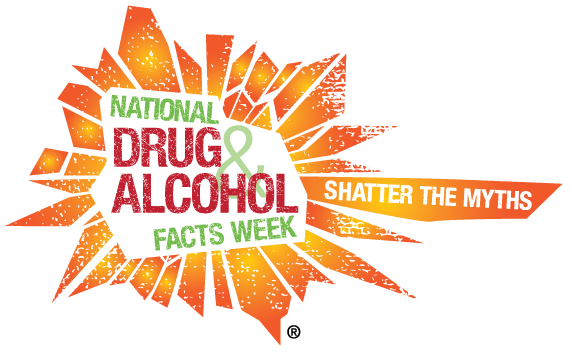 With just one click, today's technology gives us unprecedented access to news, images, and data. Only decades ago, the nightly news delivered breaking stories on TV and newspapers printed top stories from around the country after events occurred. Instant access to information can do a lot of good, but we must be cognizant that not all information is factual.
Drug and alcohol abuse is a topic where a simple search can yield hundreds of pages of results, both fact and fiction. The National Institute on Drug abuse (NIDA) is an agency focused on education for adolescents about drug and alcohol abuse. During this phase of life, an immature brain coupled with a pressure to belong may create a perfect storm for teenagers to seek out drugs and alcohol. Bad information can potentially do more damage.
National Drug and Alcohol Facts week runs from January 22 through January 27 and is meant to shine a spotlight on facts and resources about drug and alcohol abuse to teach teenagers and their families about the topic. The program began in 2010 with a simple mission to help prevent substance abuse disorders before they start.
This week we will focus on "shattering the myths" and sharing statistics from NIDA about alcohol and drug abuse. In this age of information you can immediately satisfy almost any curiosity, let's take a few minutes to help teach the young people around us how to avoid drug and alcohol misuse, abuse, and dependence.