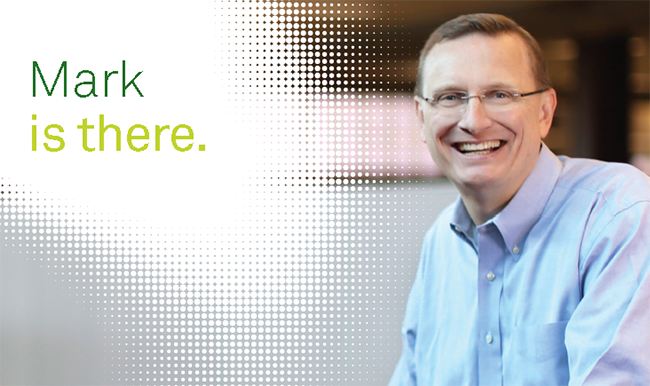 A customer focused team's primary goal is to overcome obstacles in order to share relevant solutions and insights with their clients. As Manager for our key accounts, Mark Morris is committed to the development of his team so they're well equipped to proactively address the wants and needs from the accounts they manage. Mark's commitment to delivering much more than our clients expect helps us attest how we're there when you need us.
In this month's feature of our series "I'm There," Mark Morris describes what we're there when you need us means to him. Click here to view the full story.
Employer Solutions shares a commitment to being there when our clients and colleagues need us – at every possible opportunity. Through the unique stories from our team, you'll get a more personal perspective at what that commitment means to them. To learn more about this series, read our introductory post.
For more information about Employer Solutions, visit our website.