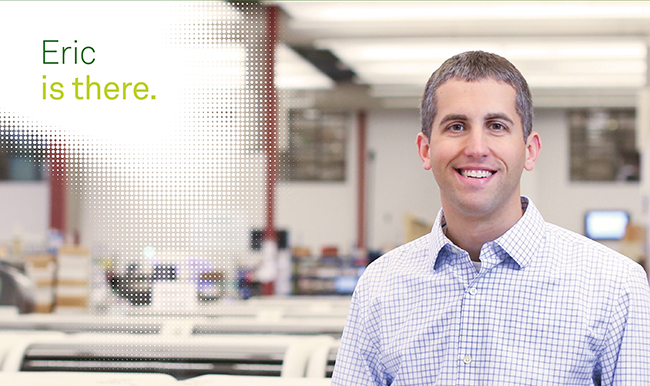 The finance department supports goals that are vital to the success of Employer Solutions. As a contributing member of the department, Eric Werly and his we're there spirit go far beyond opening and closing the books each month. His mindfulness helps him  provide thoughtful insights for decision makers in our  business and our customers.
In this month's feature of our series "I'm There," Eric Werly describes what we're there when you need us means to him. Click here to view the full story.
Employer Solutions shares a commitment to being there when our clients and colleagues need us – at every possible opportunity. Through the unique stories from our team, you'll get a more personal perspective at what that commitment means to them. To learn more about this series, read our introductory post.
For more information about Employer Solutions, visit our website.