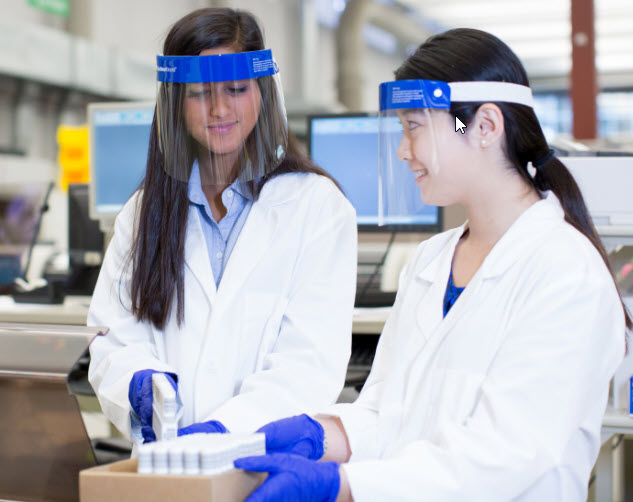 Most people's experience with a drug test comes from the interview process for a new job which is what we call a pre-employment drug test. It is the most common reason for testing and helps employers screen applicants to safeguard the organization from the negative impacts of hiring employees who use drugs. However, employers committed to safety and a drug-free workplace should consider incorporating strategies that monitor drug use beyond pre-employment drug testing.
Reasons for drug testing
Understanding when to test is just as important as which drug test type your organization should select. Timing is a critical variable in the formula of building an effective workplace drug testing program. Each reason for drug testing is performed at different times during the employment of an individual. Some of the most common reasons to drug test include:
Random drug testing
Periodic drug testing
Post-accident drug testing
Reasonable suspicion drug testing
Return-to-duty and follow-up drug testing
Pre-employment drug testing
Pre-employment drug testing is the start of most workplace drug-free programs much like urine is regarded as the standard for a drug test collection. Typically conducted after a conditional offer of employment, a negative drug test result is required before a candidate starts working.
Although workforce drug testing of certain private sector employees is mandated by federal agencies like the US Department of Transportation, other private sector companies also opt to drug test their employees before offering them employment. In 2020, the Quest Diagnostics Drug Testing Index™ reported that the overall drug positivity hit a sixteen-year high, climbing to the highest level since 2003 (4.5%) and more than 28% percent higher than the thirty-year low of 3.5% recorded between 2010 and 2012. More specifically, positivity for pre-employment testing was 4.9% in the general U.S. workforce, compared to 2.4% in the federally mandated, safety-sensitive workforce.
Random drug testing
As substance use continues to rise, it is more important than ever to consider combining pre-employment testing with a random drug testing program. Random, or "spot" drug testing, deters drug use because it is an unannounced surprise to employees. Additionally, the random selection process eliminates bias, because every employee has an equal chance of being chosen.
In general U.S. workforce testing, random drug tests tend to yield higher positivity rates. Note: Federally mandated, safety-sensitive workforce is lower for random testing, while the general U.S. workforce is higher when compared to pre-employment testing, according to the Quest Diagnostics Drug Testing Index.
Periodic drug testing
Periodic testing is scheduled and typically performed on existing employees during the calendar year. Simple to administer, many companies choose to perform periodic drug testing every year – perhaps when employees get their yearly physical exams.
Post-accident drug testing
Post-accident testing helps determine whether unsafe work practices leading to accidents may have been related to drug use. Data from the latest Quest Diagnostics Drug Testing Index™ showed that positivity for post-accident urine testing in 2019 was 4.5% for the federally mandated, safety-sensitive workforce and 9.1% for the general US workforce.
Reasonable suspicion drug testing
Also known as "for cause drug testing," reasonable suspicion testing is performed when supervisors have objective evidence or reasonable cause to suspect an employee is using drugs. This may be physical evidence of illicit drugs, patterns of erratic or abnormal behavior, disorientation or confusion, or an inability to complete routine tasks. Reasonable suspicion testing determinations are often the most challenging aspects of a drug-free workplace program, yet can have a profound impact on safety, well-being, and productivity. A company policy should clearly state that all employees are subject to this reason for drug testing.
Return-to-duty and follow-up drug testing
Return-to-duty drug testing is completed for employees who have previously tested positive for illicit substances or violated the company's drug and alcohol policy. It is a single drug test performed at a scheduled time, typically following the conclusion of a required substance abuse treatment program. While companies within the general US workforce can set their own rules for return-to-duty drug tests, the federally mandated workforce is governed by specific guidelines.
Follow-up drug testing is usually performed in conjunction with return-to-duty drug testing after an initial return-to-duty drug test. It is only completed if an employee tests negative and returns to their role.
When to drug test at work
Combining one or more reasons for testing is the best way to avoid hiring job applicants who use drugs, while discouraging drug abuse among current employees. Substance abuse takes a heavy toll on businesses in lost productivity and increased healthcare spending. Research shows that workforce drug testing can help to decrease absenteeism, accidents, downtime, turnover, and theft, according to the Substance Abuse and Mental Health Services Administration (SAMHSA).
Because every business and workforce are unique, an employer should make a careful determination about their reasons for drug testing and program elements that are most beneficial for their specific workforce and program goals.
Our drug testing needs assessment can help you select solutions that best suit your company.
COVID-19 and workforce drug testing
One activity the COVID-19 pandemic has not curbed drug abuse. In fact, the National Institute on Drug Abuse notes health emergencies related to opioid abuse continue. Substance use disorders, quarantines, and the highs and lows of the US economy are contributing to difficult decisions about the immediate future of the workplace. Employers must examine how and when to drug test, especially as they actively build plans to bring employees back to work. Ultimately, all drug testing methodologies help to reduce risk by filtering out drug users from the workforce, as well as deterring drug use in the workplace.
To estimate your return on investment (ROI) for drug testing, enter your company's information in our Drug Testing Savings Calculator.
For more information, visit our website or contact us online.
Updated February 2, 2021