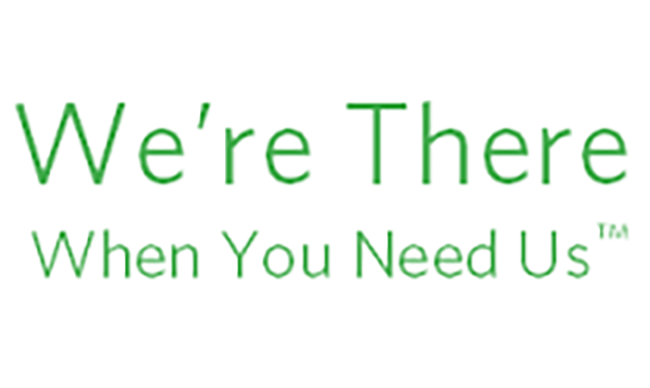 Barb Jurkovich, a supervisor for field operations for Blueprint for Wellness®, was inspired by We're There When You Need Us™ and shared this with me.
When I first read Bob McCormick's February 2013 blog post, I was wowed! He described the green We're There When You Need Us badge that was given to each employee to wear as a part of their commitment to be there for their clients.
Bob wrote that as a business, the team in Quest Diagnostics Employer Solutions was there at every turn, ensuring that drug testing programs run smoothly, offering convenient services, an extensive network and people who are willing to go the extra mile.  He went on to describe how employees who demonstrate and share their story of exceptional service are awarded a special gold card to indicate their commitment to leading the cause.
As I read Bob's message, I felt like he was describing me – the way that I act, the way that I work, and the passion that I bring to my clients. We're There When You Need Us is such a powerful message that it transcends the drug testing business and can easily be used to describe the way that we work across all of Quest Diagnostics including the Health and Wellness business that I support.
In Health and Wellness there are hundreds of stories of individuals who, through insights provided by our screenings, have gained a new awareness of their health, of lifestyle changes that they should make, and of opportunities that can help them on their wellness journey.
Not only are we there for the individuals who go through our wellness program, but our services also benefit the employer customers that we serve. By exposing risks in their employee population, we help to lower their medical claims, reduce disability costs, and provide year-over-year data that enables them to track their progress towards becoming a healthier company.
Zig Ziglar used to say that "You will get all you want in life, if you help enough other people get what they want."  That's what we do every day in our Health and Wellness business, we are committed to Empowering Better Health and we do it by providing key insights, through our commitment to exceptional service and by always striving to do more to show our clients that we too are There When You Need Us.
Bob McCormick is the Vice President of Employer Solutions. View full profile.
For more information about drug testing, visit our website.