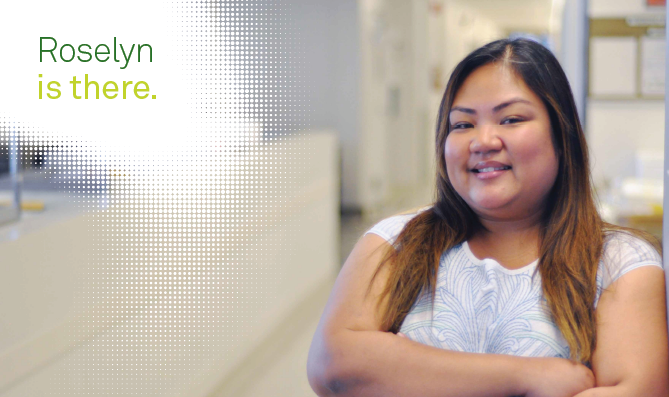 As a strong advocate for both clients and teammates, Roselyn Alviar jumps in to help out wherever she can and fosters camaraderie in the laboratory. She troubleshoots problems to maximize efficiency with faster workflows and consistently offers exceptional service. Together, she and her department always rally to get the job done right.
In this month's feature of our "I'm There" series, Roselyn describes what we're there when you need us means to her. Read the full story.
Employer Solutions shares a commitment to being there when our clients and colleagues need us – at every possible opportunity. Through the unique stories from our team, you'll get a more personal perspective of what that commitment means to them. To learn more about this series, read our introductory post.
For more information about Employer Solutions, visit our website.