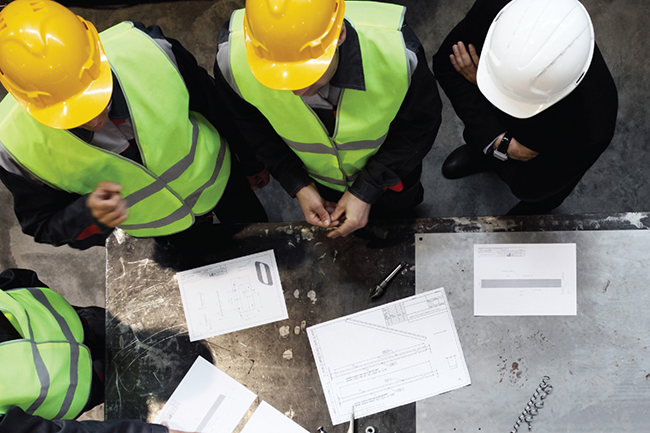 As some employers consider the possibility of discontinuing their drug testing programs and others weigh the pros and cons of continuing to test for marijuana, recent reports indicate that substance abuse in the United States is on the rise. The 2022 Quest Diagnostics Drug Testing Index1 (DTI) contains valuable information about drug use trends in the workplace, and the bottom-line message for employers is a simple one: drug testing has never been more important.
The annual DTI has long been a chief source of important key indicators for workplace drug testing, including positivity rates by drug category, testing reason, and specimen matrix. The 2022 DTI confirms the findings of other national reports such as the federal government's National Survey on Drug Use and Health2 indicating that substance abuse, including marijuana use, in America is increasing. Results from the DTI suggest that the workplace is not immune to the problem.
In a tight labor market, employers have a choice: hire fast and immediately without screening for drug use, or take the time needed to hire drug-free workers in an effort to have a safer workplace, which may contribute to a company's reputation. Testing for the drugs that people use can and will continue to offer peace of mind to employers, regardless of the industry.
Quest Diagnostics Employer Solutions3 provides comprehensive and flexible drug testing options designed to support employer drug-free workplace policies.
Key insights from the DTI
Workplace drug testing remains a valuable tool for employers. The analysis of 2021 trends presented in the DTI reveals that positive drug test results overall increased in 2021, underscoring the need for comprehensive drug-free workplace programs.
The overall positivity rate in the combined US workforce (general US workforce, federally mandated, and safety-sensitive), based on nearly nine million urine drug tests collected between January and December 2021, increased to 4.6% compared to 4.4% in 2020, up more than 30% from an all-time low of 3.5% just 10 years ago (2010-2012).3
The report also reveals that positivity rates for opiates, amphetamines, and heroin decreased between 2020 and 2021.
With regard to marijuana, the DTI reports an increase in positive drug test results. This is supported by the federal government's National Survey on Drug Use and Health, reporting an increase in marijuana use.
Based on more than 6 million urine drug tests, positivity rates for marijuana in the general US workforce continued an upward climb, increasing 8.3% (3.6% in 2020 versus 3.9% in 2021), the highest positivity rate ever reported in the DTI. Over five years, positivity for marijuana in the general US workforce increased 50% (2.6% in 2017 versus 3.9% in 2021).3
Post-accident drug test results
A potential side effect of more workers testing positive for drugs could mean more drug-impaired workers on the job. Invariably this could compromise workplace safety and result in more accidents. The DTI found that over the last five years in general US workforce urine drug testing, post-accident positivity increased 26% (7.7% in 2017 versus 9.7% in 2021).3 Similarly, in federally mandated, safety-sensitive workforce urine drug testing, post-accident positivity increased 41.9% (3.1% in 2017 versus 4.4% in 2021).3
What employers should understand
Workplace substance abuse can have a negative effect on many employment factors, including absenteeism, productivity, and turnover. Perhaps the most troubling and costly effect of drug abuse is its impact on workplace safety.
According to a report cited by the National Institute on Drug Abuse, "… employees who tested positive for marijuana on a pre-employment urine drug test had 55% more industrial accidents, 85% more injuries, and 75% greater absenteeism compared with those who tested negative for marijuana use."4
Even with these eye-opening numbers, some employers may be tempted to discontinue drug testing or drop marijuana from their drug test panel. In a 2022 survey of drug testing providers conducted by the Current Consulting Group, 78% of employee screening providers indicated that they have had clients eliminate marijuana testing. More than half, 53.3%, dropped it for pre-employment testing while 15.6% dropped it for both pre-employment and random testing.5
However, according to a survey conducted by the National Safety Council (NSC): "More than half of employers that eliminated THC testing reported seeing an increase in incidents or other workplace performance concerns."6
The NSC also stated, "States with legal recreational or medicinal cannabis are reporting an increase in fatal motor vehicle crashes involving THC."6
To put the cost of workplace drug-related impairment into perspective, consider that the average cost for all types of workers' compensation claims in 2017-2018 was $41,003.7 The same report found that "the most costly lost-time workers' compensation claims by cause of injury result from motor-vehicle crashes, averaging $78,466 per workers' compensation claim filed in 2017 and 2018."7
The benefits of drug testing
Drug testing employees and applicants has many well-documented benefits worth considering.8 Pre-employment drug screening, in particular, can help identify substance abusers before they get on a company's payroll and cost their new employer an average of $8,500 per year from lost productivity and increased accidents.9 Yet, according to some reports, fewer employers are conducting drug testing in order to better compete in a tight hiring environment.10 However, it stands to reason that a company that does not conduct pre-employment testing will hire more drug users.
While it may take a little longer to fill a vacancy for companies that conduct drug testing, the risks of not doing so may be significant. A company that drug tests makes it known that the safety and well-being of its employees are taken seriously. This same reputation provides a discouragement to drug-using applicants.
With substance abuse rates reaching alarming levels,11 and positive drug test results showing dramatic increases over the past 5 years, according to the DTI, now is the time to elevate a company's drug-free workplace program and invest in what fits each workforce and each company's goals. Employers, where allowed by state laws, may consider multiple testing reasons like random testing, reasonable suspicion, or return to duty testing. Coupled with one of several testing methodologies and specimen types, the combinations an employer may utilize in their workplace safety toolbox are virtually endless.
Considering the marijuana landscape, certain compromises may not be worthwhile in the long run for the health and safety of employees entering or returning to work. As such, employers are well advised to maintain a comprehensive drug-test panel that includes all the drugs most commonly used, including marijuana, cocaine, amphetamines, and opiates.
In the Current Consulting Group's 2022 Drug Testing Industry Survey, Quest Diagnostics was voted the #1 recognized brand-name in laboratory urine drug testing. Quest garnered 324 total points, the most of any brand in any category. Quest was also voted the #1 recognized brand in collection services and was among the top recognized brands in lab-based oral fluid testing, hair testing, POCT urine testing, and POCT oral fluid testing.
As the drug testing industry leader, Quest Diagnostics Employer Solutions can help a company develop, maintain, and enhance a drug testing program and through the decades of experience and robust resources like the DTI, Quest can help fortify a company's reputation for making workplace safety their priority.
Learn more about our drug-free workplace solutions by visiting Quest Diagnostics Employer Solutions or Contact us online.
________________________
[1] Workforce Drug Test Positivity Climbs to Highest Level in Two Decades, Finds Quest Diagnostics Drug Testing Index Analysis. Press Release. March 2022.
2 Key Substance Use and Mental Health Indicators in the United States: Results from the 2020 National Survey on Drug Use and Health. October 2021.
3 Quest Diagnostics Employer Solutions. Drug Testing Index | Quest Diagnostics
4How does marijuana use affect school, work, and social life? National Institute on Drug Abuse. https://nida.nih.gov/publications/research-reports/marijuana/how-does-marijuana-use-affect-school-work-social-life
5 2022 Drug Testing Industry Survey. Current Consulting Group. May 2022. An executive summary of the survey results is available by contacting info@currentconsultinggroup.com.
6Cannabis and Safety: It's Complicated. National Safety Council. https://www.nsc.org/workplace/safety-topics/drugs-at-work/cannabis-its-complicated
7 National Council on Compensation Insurance's (NCCI) Workers Compensation Statistical Plan. National Safety Council. https://injuryfacts.nsc.org/work/costs/workers-compensation-costs/
8 Workplace Drug Testing: Weighing the Pros and Cons. SHRM. January 2020. https://www.shrm.org/resourcesandtools/legal-and-compliance/state-and-local-updates/pages/the-pros-and-cons-of-workplace-drug-testing.aspx
9 New Analysis: employers can save average of $8,500 for supporting each employee in recovery from substance use disorder. Report of the National Safety Council and NORC at the University of Chicago. National Safety Council website. Published December 2, 2020. https://www.nsc.org/newsroom/new-analysis-employers-stand-to-save-an-average-of
10 Drug tests and background checks are becoming less important to employers. Here's why. CNN. August 2019. https://www.cnn.com/2019/08/13/success/job-hiring-drug-tests-background-checks/index.html
11 SAMHSA releases 2020 National Survey on Drug Use and Health. Substance Abuse and Mental Health Services Administration (SAMHSA). October 2021. https://www.samhsa.gov/newsroom/press-announcements/202110260320?utm_campaign=386b60df3a-SAMHSA_Announcement_2021_10_26_1600418&utm_medium=email&utm_source=SAMHSA&utm_term=0_ee1c4b138c-386b60df3a-168070509