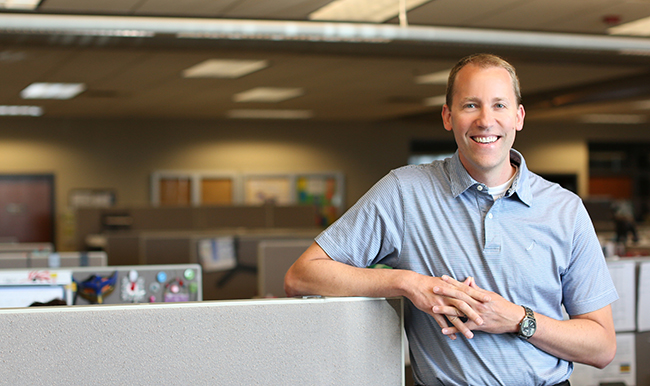 Our account management team makes sure to invest the necessary time and energy to make every client a genuine priority. As Senior Account Manager, Jeff Hill is committed to the daily interactions with customers and aims to help them achieve their goals. Jeff's commitment to delivering much more than our clients expect helps us attest how we're there when you need us.
In this month's feature of our series "I'm There," Jeff describes what we're there when you need us means to him. Click here to view the full story.
Employer Solutions shares a commitment to being there when our clients and colleagues need us – at every possible opportunity. Through the unique stories from our team, you'll get a more personal perspective at what that commitment means to them. To learn more about this series, read our introductory post.
For more information about Employer Solutions, visit our website.