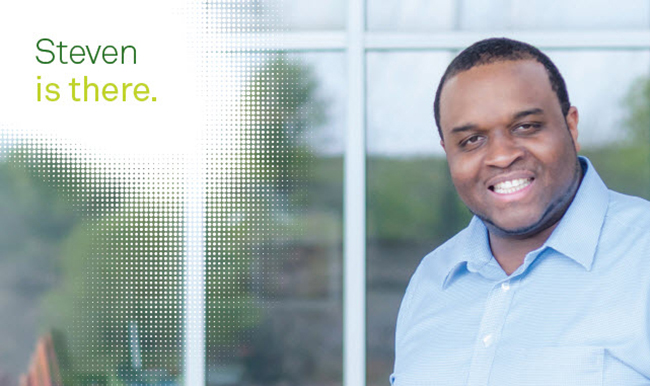 Dr. Steven Sykes rotated throughout the forensic toxicology laboratory during his multi-year post-doctoral fellowship to learn every aspect of the drug testing process. By training alongside lab technicians and certifying scientists, he gained unique insights into what it takes to reach the highest standards of quality.
In this month's feature of our "I'm There" series, Steven describes what we're there when you need us means to him. Read the full story.
Employer Solutions shares a commitment to being there when our clients and colleagues need us – at every possible opportunity. Through unique stories from our team, you'll get a more personal perspective of what that commitment means to them. To learn more about this series, read our introductory post.
For more information about Employer Solutions, visit our website.