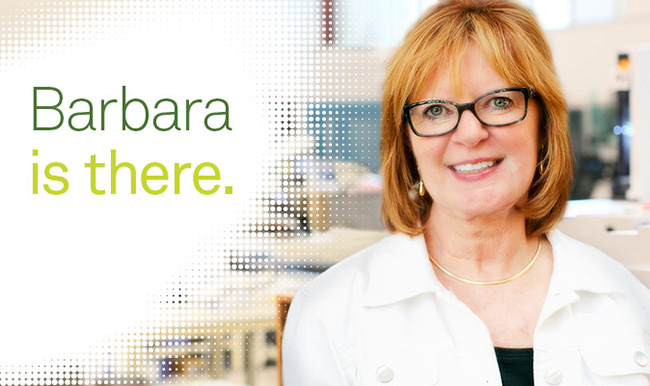 Despite the challenges companies and employers face, a laboratory in charge of diagnostic testing must be reliable beyond any unforeseen obstacle. As Director of Lab Operations and Logistics, Barbara Rowland is committed to ensuring that our state-of-the-art laboratories perform beyond those expectations and in doing so she reinforces our belief that we're there when you need us.
In this month's feature of our series "I'm There," Barbara Rowland describes what we're there when you need us means to her. Click here to view the full story.
Employer Solutions shares a commitment to being there when our clients and colleagues need us – at every possible opportunity. Through the unique stories from our team, you'll get a more personal perspective at what that commitment means to them. To learn more about this series, read our introductory post.
For more information about Employer Solutions, visit our website.