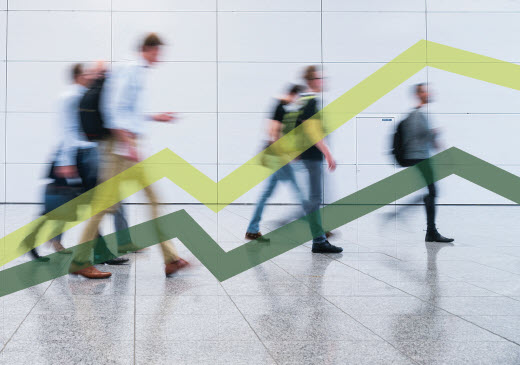 Today Quest Diagnostics released the latest findings from the Quest Diagnostics Drug Testing Index™ (DTI). This is the first large-scale national analysis of workforce drug testing during the COVID-19 pandemic of more than 9 million drug tests in 2020.
The DTI reveals drug use trends among the American workforce as well as positivity rates by industry sector. It is published annually as a public service for government, employers, policymakers, media, and the general public, and includes workforce drug testing data since 1988.
The overall positivity rate in the combined U.S. workforce based on more than seven million urine drug tests collected between January and December 2020 was down only slightly in 2020 (4.4%) compared to 2019 (4.5%, a 16-year high).
Barry Sample, PhD, senior director, science and technology, Quest Diagnostics, will present the new data and analysis at the National Drug and Alcohol Screening Association (NDASA) conference.
Download the 2021 Drug Testing Index brochure.
Other key DTI findings include:
Positivity down or flat for most drug categories, but increased for ecstasy
Positivity rates declined in federally mandated, safety-sensitive workforce testing categories
Marijuana continued double-digit year-over-year increases in the general U.S. workforce, with lower positivity rates in states with only medical marijuana use or no form of legalized marijuana use versus states with legalized recreational statutes
The marijuana positivity rate of post-accident test results grew faster than the rate for pre-employment testing
Cocaine positivity lowest since 2012 in the general U.S. workforce
Workforce positivity increased significantly in multiple industries with the Retail Trade sector continuing to top the list
"Driven largely by surging rates of marijuana general U.S. workforce positives and steady rates of amphetamines positives, the rate of drug positivity remained stubbornly high despite seismic shifts to the workplace caused by the COVID-19 pandemic. However, as we see upticks in hiring and many employees returning to the workplace, it is important that employers consider workforce drug testing as a way to keep the workplace, their customers and the community safe, "said Barry Sample.
Media coverage for the Drug Testing Index includes an exclusive story by The Wall Street Journal.
Visit our newsroom for the press release and other news from Quest.
Our helpful resource page provides the most direct way to access 2021 Drug Testing Index information.
For more information, visit QuestDiagnostics.com/DTI or contact us online.