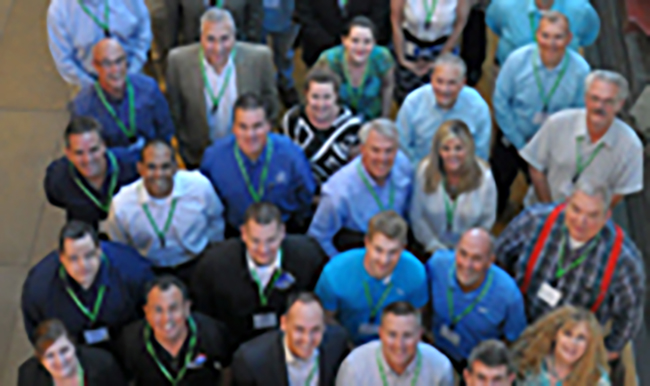 Last week, we hosted our largest-ever gathering of drug testing clients. More than thirty clients and a dozen Quest Diagnostics subject matter experts met for a two-day session to discuss regulated drug testing.
Sessions included emerging trends in regulated testing, such as, electronic custody and control forms, oral fluid and hair testing, and DOT physical exams. Other sessions highlighted the existing infrastructure that supports both regulated and non-regulated drug testing and included an overview of our international testing services, our collection network, alcohol testing, on-site and emergency collections, and a tour of our SAMHSA-certified lab.
Bob McCormick, the leader of our drug testing business, spoke to the group about the value of gathering together to share ideas, suggestions and best practices, "As a leading provider in the drug testing industry, our ongoing goal is to be the very best. We believe that the way for us to get there is by talking with and listening to you, and clients like you, who are leaders in your respective fields. We want your feedback. We need your feedback. By telling us what we can improve, you help us shape our vision of what it means to be the best. It's through this continuous improvement that we're able to showcase our we're there when you need us commitment."
In the few days since the forum concluded, internal teams have already rallied to begin leveraging and implementing portions of the feedback that we received. Information technology, collection services, research and development, account management, marketing and product management teams are all making more informed decisions as a result of insights gleaned from the forum.
Throughout the coming months, new and existing products, services, tools and processes will be launched or enhanced as a result of the lessons we learned from the forum. When they do, our company, and the companies that we provide drug testing solutions for, will be better off because of it. And it all will have started from a comment, from a client, from a piece of feedback that challenged us to be our very best.
For more information about drug testing, visit our website.