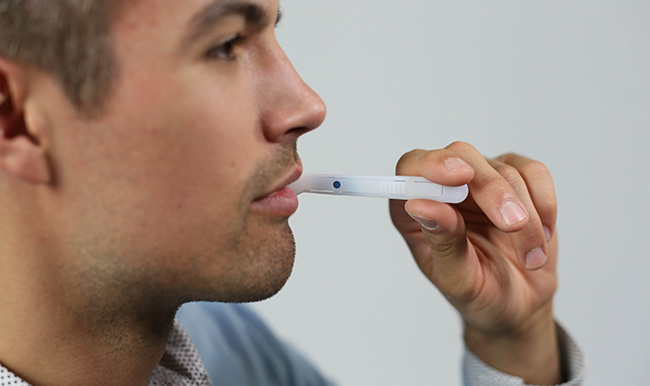 Reasonable suspicion testing, also known as for cause drug testing, is performed when supervisors have evidence or reasonable cause to suspect an employee of drug use. Evidence is based upon direct observation, either by a supervisor or another employee. Specific reasons for reasonable suspicion testing include physical evidence of illicit substances, patterns of erratic or abnormal behavior, disorientation or confusion and an inability to complete routine tasks.
Since this type of drug testing is discretionary, it requires careful, comprehensive supervisor training to ensure consistent application of the program across the workforce. Employers with safety-sensitive employees subject to federally-mandated testing are provided with definitions of suspicious behavior and given specific steps to follow to administer reasonable suspicion testing. Employers in the general U.S. workforce are responsible for creating and administering their own guidelines and policies. Employees who are suspected of drug use or a policy violation are generally advised not return to work while awaiting their tests results.
Positivity Rates
Results from the 2014 Quest Diagnostics Drug Testing Index™ (DTI) show that, as with both pre-employment and random drug testing, urine drug test positivity rates for reasonable suspicion testing are higher in the general U.S. workforce (27.7%) than they are in the federally-mandated workforce (9.3%). However, the difference between the two workplace types is much more pronounced for reasonable suspicion than other testing reasons.
Testing Prevalence
Data gathered from the Quest Diagnostics DTI show that in 2014 reasonable suspicion testing comprised only 0.6% of U.S. general workforce urine tests and 0.2% of tests in the federally-mandated workforce. With pre-employment and random drug testing constituting the majority (~90%) of testing volumes, other testing reasons are often used to fill specific needs and are not necessarily used broadly by different employers.
Specimen Types
Currently, urine is the only specimen type permitted for federally-mandated drug testing programs. In general U.S. workforce drug testing programs, oral fluid is a frequent alternative for this testing reason since collections are easy to administer on-site, and, much like urine, oral fluid does an excellent job of detecting recent use – the type of use that would prompt reasonable suspicion testing. Hair testing is not considered a specimen of choice for reasonable suspicion or post-accident testing when the employer is trying to determine if the current use of a drug may have caused the observed behavior. Leveraging data from the 2014 DTI for reasonable suspicion drug tests in the general U.S. workforce, positivity rates were as follows for both specimen types:
Urine – 27.7%
Oral fluid – 24.1%
The higher prevalence rates – as compared to pre-employment and random tests – are not unexpected given that reasonable suspicion testing is based upon observation of an employee and behavior that may be indicative of drug use.
In Conclusion
For cause drug testing, as well as the other testing reasons we have yet to cover, such as post-accident and return to duty, make up a small fraction of total test volumes. Yet, since they are often used in specific circumstances, they tend to yield comparatively higher positivity rates. When used in combination with other reasons for testing, for cause drug testing can be an excellent deterrent to employee drug use, and as such it is a key component in maintaining a drug free workplace.
For more information about reasonable suspicion testing, visit our website.
Employers design drug-free workplace programs to protect their organizations from the adverse impacts of drug abuse and promote productivity, health and safety. Every drug testing type and method has its strengths and employers must choose which works best for their organizations.
This blog series explores the different reasons for drug testing, the frequency of each and the specific pros and cons each one provides. Read the introductory post to learn more about the series.