Learn more about the most commonly used drug test specimen type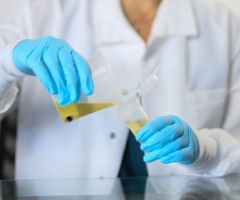 Drug testing can be complicated and requires learning the fundamentals to execute a successful, drug-free workplace program. The first episode in our Back to Basics webinar series will focus on urine drug testing. Topics include:
Detection windows
Laboratory screening and confirmation testing
Cutoffs and drugs tested
Urine drug test collections
Ways to deter urine drug test cheating
Trends in urine testing from the Quest Diagnostics Drug Testing Index
Our own Quest Diagnostics experts, Mark Haworth, Certifying Scientist, and Charlie Sullivan, Director of Client Retention, present facts and data about urine drug testing and answer your most common questions.