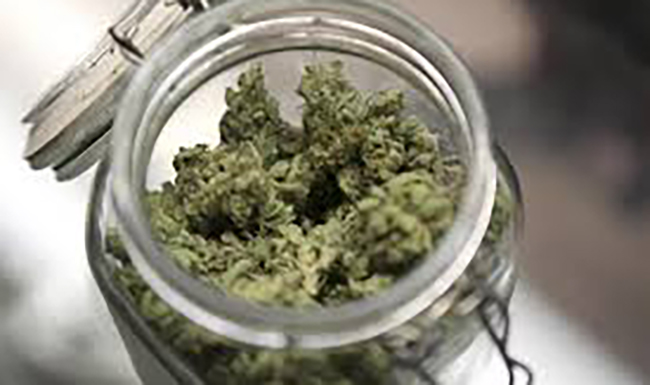 Employers face challenges as states continue to pass marijuana legislation, while the substance is still illegal under federal law.  In our recent webinar, two highly-regarded industry experts, Dr. Barry Sample, Senior Director of Science and Technology, Quest Diagnostics, and D. Faye Caldwell, Attorney at Law, Caldwell Everson, presented facts and insight about marijuana and the workplace for both the scientific and legal landscapes.
Some key takeaways from our webinar include:
Data indicated that marijuana use in general society is up. The increase is primarily driven by use among adults ages 26 years or older, according to data from the National Survey on Drug Use and Health (NSDUH). Self-reported marijuana use in the employment sector is also increasing.
According the latest Quest Diagnostics Drug Testing Index™ report, nearly half (45 percent) of individuals in the general U.S. workforce with a positive drug test for any substance showed evidence of marijuana.
Research studies have shown that marijuana use can be impairing and can impact reaction times, concentration, task performance, and driving.
Twenty-nine states and D.C. have medical marijuana laws.
An additional fifteen states have low THC/high CBD (cannabidiol) laws for limited medical purposes, but the allowable levels of THC in the oils fluctuate (between none and up to 5%) by state.
There is limited research on the benefits of medical marijuana, although some funding has been allocated to study how marijuana impacts certain medical conditions.
In addition to the existing qualifying conditions in medical marijuana laws, a number of states have considered adding post-traumatic stress disorder (PTSD), chronic pain, and substance abuse disorders as qualifying conditions for medical marijuana.
Marijuana laws are inconsistent and constantly changing. The laws can impact company drug testing policies and procedures, drug testing program administration, and how drug test results are handled.
Employment protections in current marijuana laws vary widely by state – ranging from explicitly providing no protections to being unclear to providing explicit protections – and employers may have a duty to accommodate off-duty usage. Most explicit employment protection laws have no exemption for "safety-sensitive" employees.
Eight states with medical marijuana have also passed recreational use laws, one of which has explicit employee protections.
"All of these medical and recreational use statutes probably impact only a very small number of employees at most employer locations," said Dr. Sample.
Quest data shows that more than 99% of all urine workplace drug tests in the United States continue to include marijuana as a part of the drug testing panel despite state marijuana legislation.
A clearly written drug testing policy that complies with local and state laws remains paramount. The policy should detail who is tested, what drug test specimen type is used, and the consequences of a violation. Inform employees of the policy and consistently apply it across the entire workforce.
In conclusion, there are currently no restrictions on testing for marijuana. Furthermore, the current laws do not require an employer to accommodate on-duty drug use in the workplace or prohibit an employer from taking action if an employee is working under the influence of marijuana.
Based on the current marijuana laws, there is no good reason to stop drug testing for marijuana and risk giving up "valuable information for a handful of people who can impact your workforce and its safety," according to Ms. Caldwell.
Watch a recording of this webinar or other webinars presented by Quest Diagnostics.
To learn more about marijuana, visit our website or contact us online.