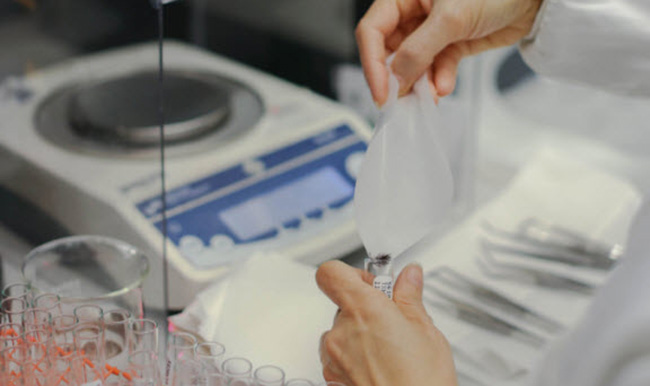 According to the World Health Organization, Brazil ranks fifth in the world for deaths as a result of car accidents. In addition, research published in the Journal of Addiction shows that some Brazilian drivers have serious problems with illicit drug and alcohol use. These statistics compelled Brazilian lawmakers to take actions to make travel safer throughout the country.  The Brazilian Traffic Council (CONTRAN) has set the regulations for a new law (Brazilian Federal Law No. 13.103) that took effect on March 2, 2016 requiring a "long-term detection test" for drugs to accompany a medical exam when a professional driver renews his or her license. Other regulations pertaining to the Labor Ministry also require a pre-employment as well as an exit drug test if a driver loses his or her job. Hair testing was selected because it is the only test that can detect a pattern of repetitive drug use for up to 90 days.
Quest Diagnostics & Labet
Quest Diagnostics entered into a long-term agreement with Labet to offer hair drug testing services in Brazil. Headquartered in Rio de Janeiro, Labet is an accredited service provider who has built a local network of more than 1600 collection sites. Labet is positioned to arrange for the hair drug test collections, send the specimens to the United States for laboratory testing by Quest Diagnostics, manage supplies and report final drug test results.
Stateside, Quest Diagnostics has made the required investment in our hair testing laboratory and is prepared for additional volume from Brazil. We have hired additional personnel, expanded space in our facilities and installed new technology and laboratory equipment. Domestic clients who hair drug test today will also experience the benefits of our investment.
Fixing America's Surface Transportation (FAST) Act
The United States Congress has passed legislation called the FAST Act that would permit hair testing as an alternative specimen type to urine for U.S. Department of Transportation (DOT)-regulated pre-employment and random drug testing. In July of 2015, Quest Diagnostics responded to a request for information (RFI) published by the U.S. Department of Health and Human Services (HHS) requesting comments from our industry on standards, regulatory policies and scientific guidelines in an effort to help shape a notice of proposed guidelines pertaining to the use of hair specimens in Federal workplace drug testing programs. Quest supports hair testing for pre-employment and random testing and shared its data and analysis with HHS during the comment period last year.
"Our experience with Brazil can help to inform the U.S. transportation industry as they work to modify their regulations to accept hair testing. Under current DOT regulations, urine testing is the only accepted drug testing method for this market. Hair testing offers employers greater flexibility to screen their drivers and operators using an accurate lab-based test with a longer window of drug detection," said Dr. Barry Sample, Director of Science and Technology, Quest Diagnostics.
To learn more about hair testing from Quest Diagnostics, visit our website.