As the world's leading provider of diagnostic testing, information, and services, we empower people to take action to improve health outcomes. This journey often starts with a specimen collection. Whether the visit is for a wellness screening, a glucose tolerance test, or a drug screen, locating the right collection site is a critical step in the process.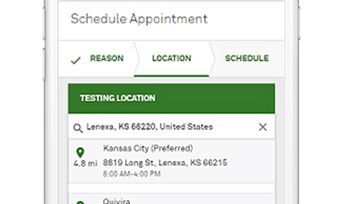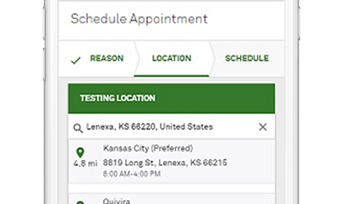 While our existing online collection site locator and appointment scheduler is used thousands of times each day by our clients and donors, we saw an opportunity to redesign and improve this resource to better meet the needs of our users. We're excited about the upcoming changes and want to share with you some of the highlights:
Mobile functionality, providing access on all of your devices is the single biggest feature of our new beta:
Real-time analytics of current wait times
Live infographics detailing average wait times throughout the day
Detailed parking information
Improved geo-mapping for accurate location services and directions
In addition, the new locator will look, act, and function more intuitively. Stay tuned to our blog for more tips and previews of our new collection site locator which is set to launch this summer.
To learn more about our collection network, visit our website or contact us online.