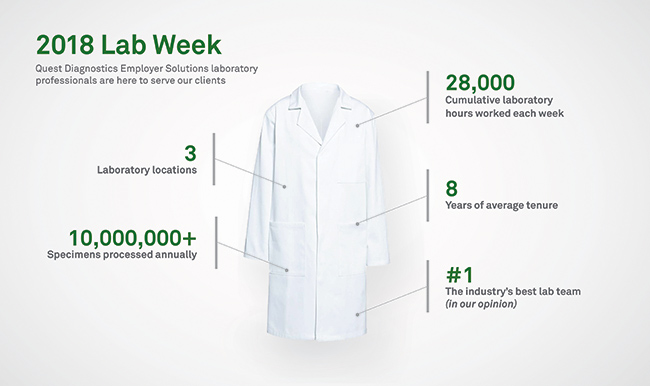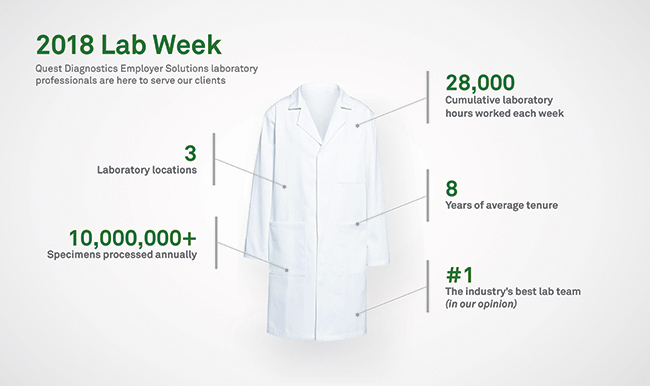 Our laboratory professionals are fundamental to our success because they carefully and meticulously execute every step in the drug testing process. At Quest, we celebrate the 30,000 lab professionals who work behind the scenes — including 665  laboratorians who work in our drug testing business. Our labs in Atlanta, Kansas City, and Philadelphia process hundreds of thousands of specimens each week, running every hour of the day. The work they do makes a difference in keeping our workplaces safe, productive, and drug-free.
"It is awe-inspiring to see what different teams can accomplish when they work together. We process an impressive number of specimens, yet regardless of our workload, our teams remain good natured, hardworking, and dedicated to quality," said Gina Roberts, Ph.D., a scientist at our Lenexa, KS laboratory.
During Lab Week, we honor our heroes who wear lab coats instead of capes. We thank them for their focus on innovation, quality, expertise, and teamwork while remaining committed to being the very best in our industry.
For more information about our laboratory, visit our website.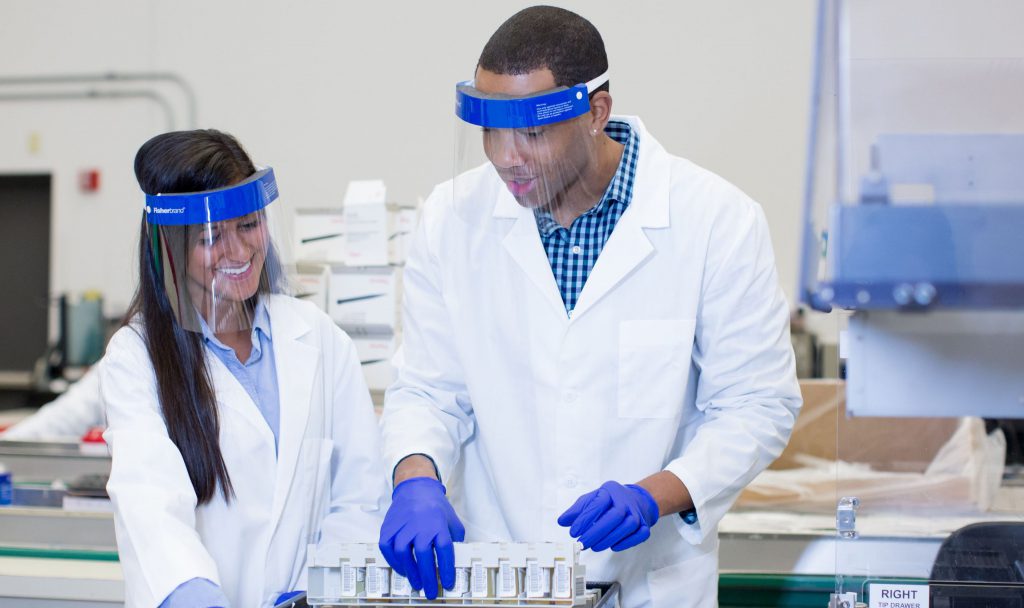 ---