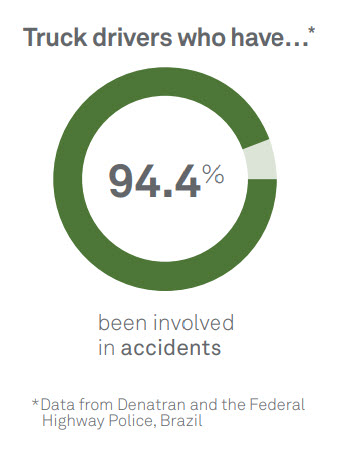 Safety remains a primary reason for drug testing, and that's just as true in the U.S. as it is in Brazil. The Brazilian government faced serious challenges keeping its streets and highways safe with 40,000 traffic-related deaths annually. The dangers were reflected in data from the World Health Organization, which ranks Brazil fifth in the world for fatal car accidents. Brazilian lawmakers took action in the interest of safety and public health and enacted a mandatory "wide window of detection" test for drugs of abuse for professional drivers in 2016.
Our new case study discusses:
The history of drug use in Brazil
Advantages of hair drug testing
Early findings in overall drug positivity
Most commonly-detected drugs
U.S. testing regulations for transportation
Hair testing for drugs of abuse is the only drug testing method available that provides up to a 90-day drug use history. With an observed collection that is difficult to cheat, a hair test is the most effective way to evaluate long-term patterns of use, making it an excellent option for pre-employment or random drug testing programs.
Download our new case study about why Brazil chose hair drug testing.
For more information about drug testing, visit our website.