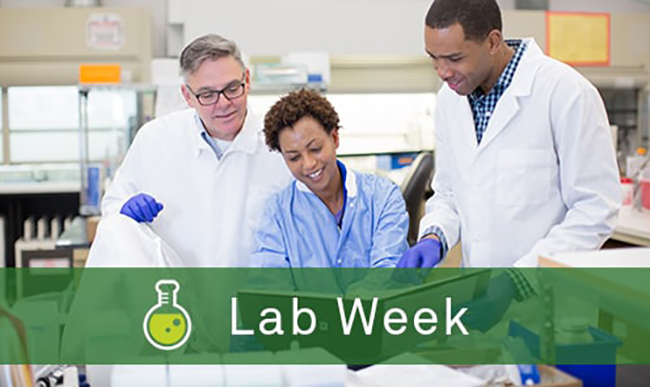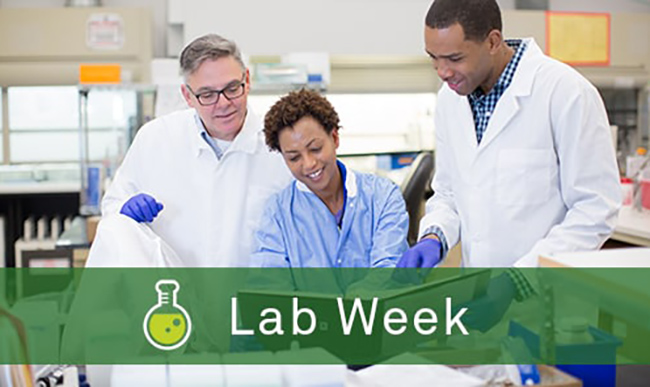 The week of April 24th is a very special one at Quest Diagnostics. It provides an opportunity for us to celebrate our 30,000+ employees who work days, nights, weekends, and even holidays. These tireless professionals often report to work in the dead of night and remain at their stations even in the most inclement of weather. They are the core of our company, providing accurate laboratory testing for our customers. They are our lab employees and this week is Lab Week.
Quest Diagnostics lab heroes are not alone. They stand in proud company with more than 300,000 medical laboratory professionals throughout the United States who perform and interpret billions of lab tests each year. "Their jobs are demanding and the work they do genuinely makes a difference in people's lives. Every day, we see their dedication to their jobs and to our clients, and we are proud to be able to recognize our lab personnel this week," said Barbara Rowland, Director, Laboratory Operations at Quest Diagnostics.
To celebrate this week, we have a number of activities planned including: trivia, snacks, races, games, and contests. Like all of us at Quest Diagnostics, our lab staff works hard to show our clients that we're there when you need us, and during this week, we're looking forward to taking the opportunity to thank them for all that they do.
For more information about our laboratories, visit our website or contact us online.