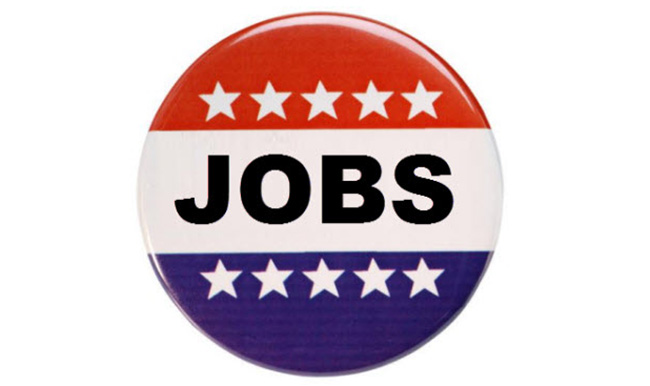 During this election season, our news feeds, televisions, inboxes, and water cooler conversations have been dominated by the 2016 race to the White House and the potential impacts our country will see with new leadership. This heightened awareness has transformed into what some mental health professionals are now identifying as "election anxiety" for both Republicans and Democrats.
The American people may be experiencing elevated stress for a real reason. Election years are known for creating ripples in the markets that can be felt years after a new president takes office. Employers and business owners are mindfully watching what's happening with job creation, unemployment rates, wages, taxes, employer-provided healthcare costs, consumer buying behavior, and overall economic growth. These factors may cause some organizations to be more hesitant about making decisions and hiring new talent in a time of perceived economic uncertainty.
We turned to the U.S. Bureau of Labor Statistics to look at the historical impacts of a new president on job creation and the economy.  In the data, "U.S. employees" represents the total number of paid American workers of any business excluding government jobs, private household jobs, employees of nonprofit organizations, and farm employees. Here are the facts:
The number of U.S. employees saw a 1.95% average annual increase between 1960 and 2015.
During the same period, the rate dropped to 1.85% in the year following a presidential election.
In the year following the election of a new president, the average annual increase in U.S. employees was 1.03%.
These insights tell us that growth does slow in both an election year and in a year with a new president. Yet, what should not change is the importance placed on quality hiring practices.
One certainty that we can offer is that workplace drug testing programs help employers make informed decisions about current employees and prevent the hiring of job applicants who abuse drugs. According to our data, since companies first began drug testing their employees in the 1980s, drug use among workers subject to testing has declined significantly. In addition, employers who drug test can experience improved employee productivity, reduced on-the-job accidents, and lower absenteeism and turnover.
Regardless of the outcome of the election, we are here when you need insights, solutions, or the peace of mind that comes with partnering with an industry leader committed to the health and safety of your workforce.
For more information about drug testing, visit our website or contact us online.